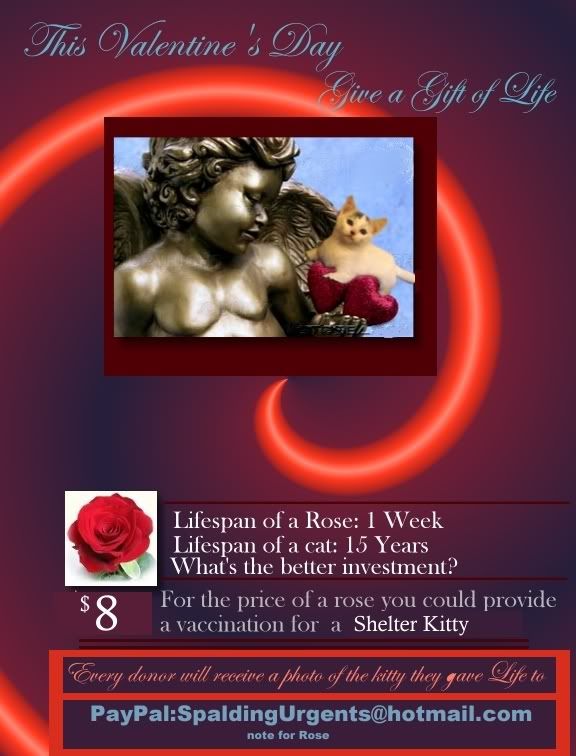 Greetings!

I generally am not a huge fan of Valentine's Day, and my fiancee and I do not make any sort of fuss about it. This year, however, I am going to ask him to get me one of these "Roses" for V-Day. Please consider sending one of these special "roses" to your favorite pet lover.

This Valentine's Day, Give the Gift of Life!

The lifespan of a rose is 1 week, and the lifetime of a cat is 15 years. For $8.00, the price of a rose on Valentine's day, you can provide a vaccination for a shelter cat. Which one is the better investment?

Every donor will receive a photo of the kitty they helped vaccinate with their donation.

Please send your donation to Paypal: spaldingurgents@hotmail.com

This fundraiser is sponsored by Winging Cat Rescue, a licensed rescue in the state of Georgia that rescues death row cats and transports them to adoption centers and sanctuaries in the North where they can find new homes. Please consider a donation in lieu of a rose this Valentine's Day.