As you may be aware, the pet overpopulation problem in the Southern states is overwhelming. On a daily basis, hundreds of perfectly adoptable dogs, including puppies, are euthanized simply because there is no where for them to go. One of my favorite organizations, Saving Shelter Pets, Inc., has created an innovative rescue program called Puppy Promises. Through this program, Saving Shelter Pets intervenes when an owner wants to surrender a litter of puppies to a shelter. The owner of the puppies agrees to quarantine the puppies for several weeks, and Saving Shelter Pets spays the mother dog, as well as any other intact pets in the household. By keeping the puppies out of shelters, Saving Shelter Pets keeps these cute little guys out of shelter environments, where they often contract parvo or other deadly diseases. The litters of adorable puppies are then transported to adoption centers and no-kill facilities in the Northeast, where they are quickly snatched up by happy adopters.

As spring approaches, puppies and kittens are flooding into the shelters. Right now, Saving Shelter Pets has 22 Puppy Promises puppies waiting to hitch a ride to the Northeast. Each puppy needs $35.00 to cover their "fare" on their way North. Can you buy one pup his or her ticket to ride? Click here to donate!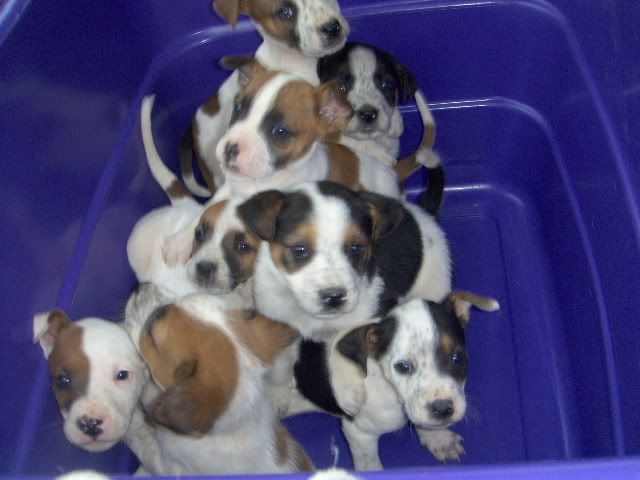 Saving Shelter Pets (SSP) is a nonprofit, 501(c)(3) animal welfare organization. SSP facilitates rescues from high-kill animal shelters and promote spay & neuter, in an effort to give all pets the chance at life they truly deserve.

SSP is a small, all-volunteer organization with supporters and volunteers located throughout the country. SSP relies solely on donations to continue its rescue and spay/neuter efforts.

SSP is one of my FAVORITE rescue organizations. Through a group of dedicated online volunteers, SSP facilitates rescue from high-kill Georgia shelters. The group also has a WONDERFUL forum for pet lovers and anyone looking for ways to help shelter pets.